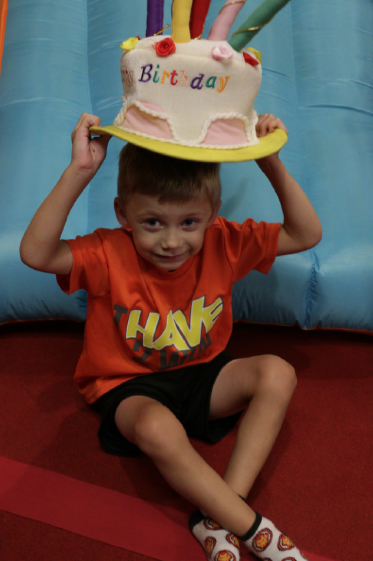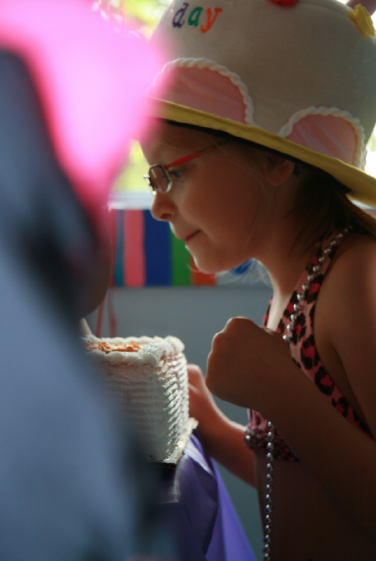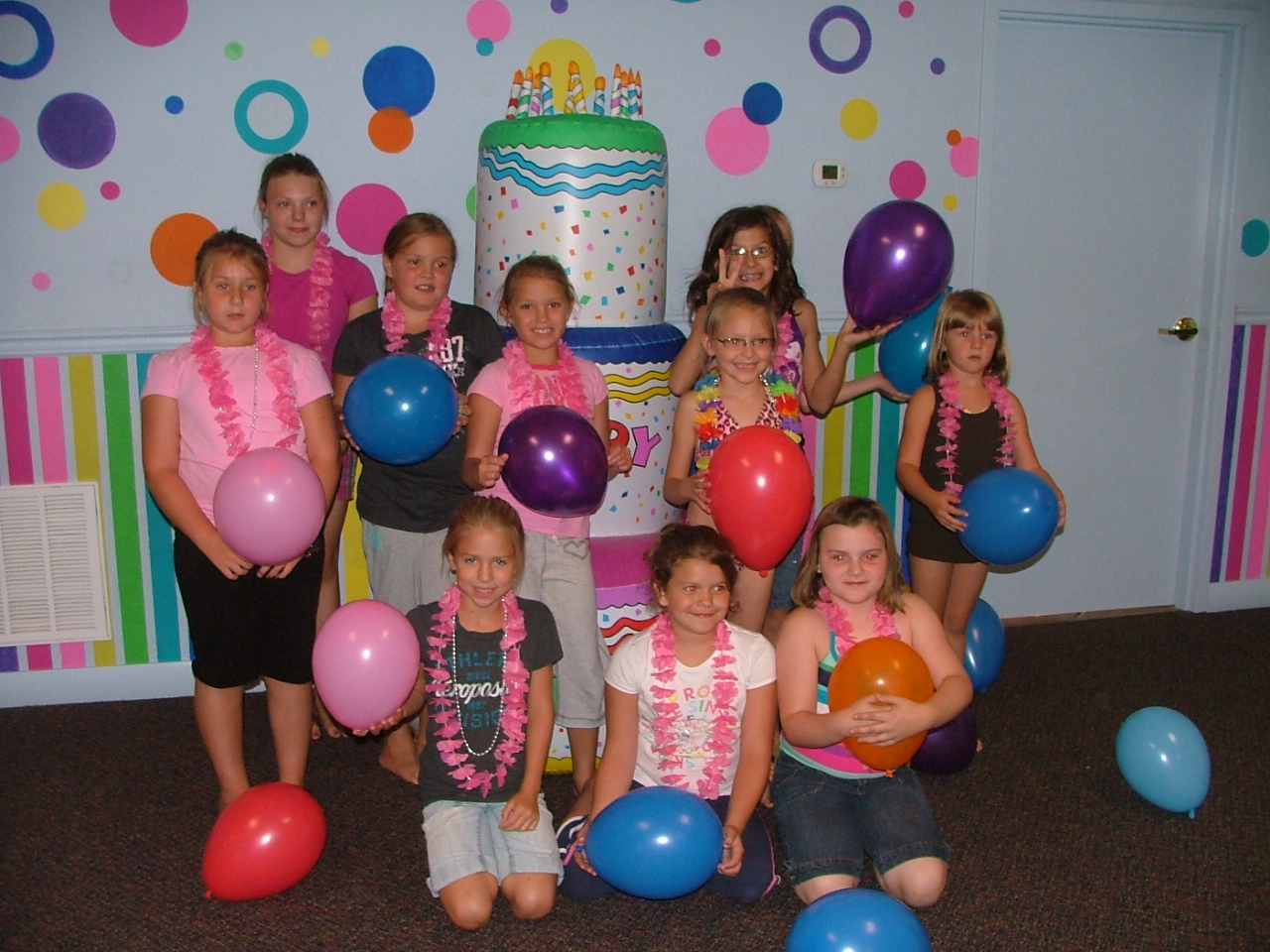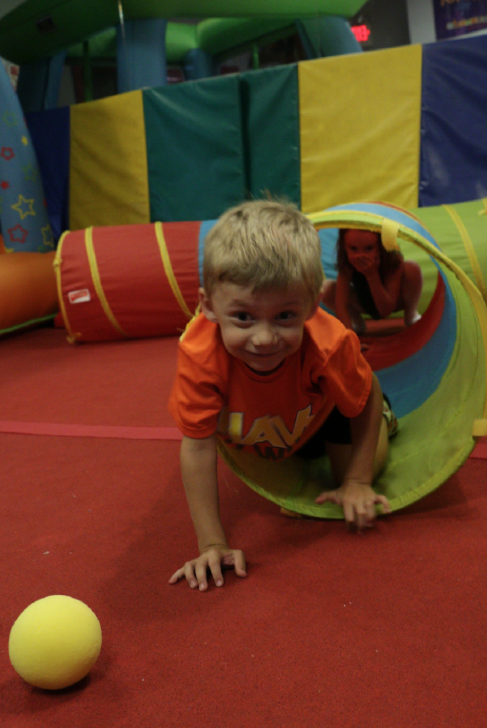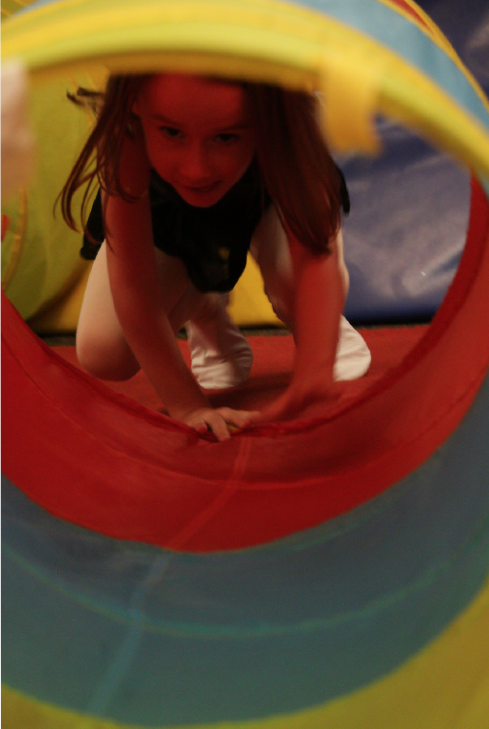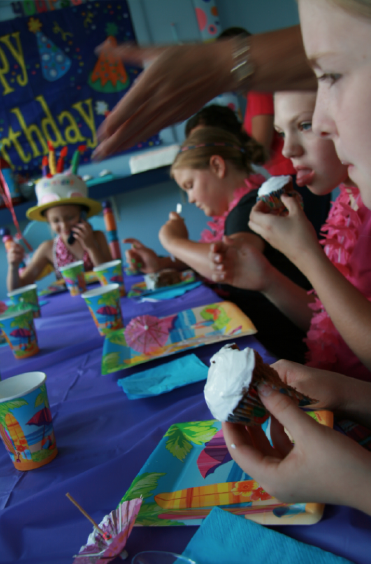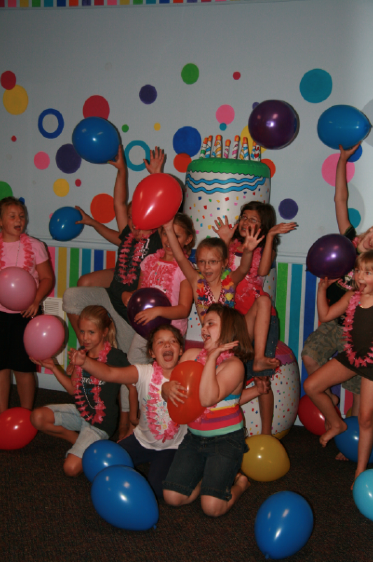 Birthday Celebrations!
Fun and Action-Packed Parties For Ages 3-12
All Birthday Parties are 1.5 Hours. For the first 50 minutes, kids will be in our multi-purpose room full of fun party lights and rockin' music. Our very own "Kween Kenzi " will give party goers the "Royal Treatment", leading them in fun games and dances to upbeat music. Parents (or Party Hosts) we encourage you to watch on the sidelines but be sure and have your camera, you won't want to miss one moment of the fun and laughter.
After an action-packed session we move the party to the party room where everyone may enjoy food/refreshments you provide. If you are providing more than cake (pizza or other) you might want to take an extra five minutes from the activity portion of the party.
Parties are available on weekends. Complete the Reserve A Time & Date Form and we will contact you to confirm your request.
We Provide:
A special gift for our birthday boy or girl.
A special decorated chair and birthday hat.
A $25 Coupon to be used for a future party.
50 Minutes of Games, Dances and Activities
Table and Chairs
Presentation Table for Gifts
Two Party Rooms (one for activities and one for refreshments)
All props and equipment used for games.
Kween Kenzi will work with you to customize your party to make it fun and memorable.
Party Host Provides:
Decorations, Table Wear, Refreshments and/or Cake (food allergies are the Host responsibility, not BBS).
Party Host will supervise the refreshments and gifts. Kween Kenzi will work with you on your plans for decorating and clean up.
Fees
$220 1-12 Guests $10 for each additional guest.
Doors will open 15 minutes before the scheduled party time.
Each party is permitted two adults who will act as chaperones or sponsors (at no charge).
Guest include all persons in attendance. Younger siblings who plan to participate in the gym time will be counted as a guest. If a sibling does not participate, and is supervised completely by parent there will be no guest charge. Full payment must be made the day of the party with check or cash.
Add Ons
$15 Add 15 Minutes
$30 Add 30 Minutes
$20 Bounce House
$30 Choose one of our special party theme: Princess Party, Tea Party, Superheros, Beach, Rodeo, Party Game Olympics
$40 Customized Party Themes
TBD Want a sleepover, but would love to have it anywhere but your home? We got you covered, just contact us and we can discuss some options and details.
Let's Keep the Good Time Going
Please no smoking in or outside our facility.
We love sharing our space and ask that you respect it just like you would our home.
Our party planner is there to offer services for all, and we rely on the party host to assist in the appropriate supervision of party guests to ensure safety and cooperation.
We love to dance in our multi purpose room so we never eat or drink in there.
We have special storage racks for our guests shoes.
We are able to keep our costs affordable with your help in clean up and post party trash removal.
Kween Kenzi wants to expand her kingdom of party goers and would love to have you share your party pictures on social media.
Reserve A Party Time & Date Form